Self-Paid Vaccination Service for Bivalent COVID-19 Vaccine COMIRNATY® is Officially Provided in Hong Kong, Offering More Vaccine Options for People in Need
(HONG KONG, CHINA, January 6, 2023) - Shanghai Fosun Pharmaceutical (Group) Co., Ltd.("Fosun Pharma" or "Group"; Stock Code: 600196.SH, 02196.HK) announced that the Group has provided bivalent COVID-19 Vaccine COMIRNATY® ("Comirnaty bivalent vaccine") to the private medical system in Hong Kong Special Administrative Region of the People's Republic of China ("Hong Kong SAR") since January 6, 2023. People in need will be able toreceive vaccines at their own expense at clinics or medical institutions that provide Comirnaty bivalent vaccine.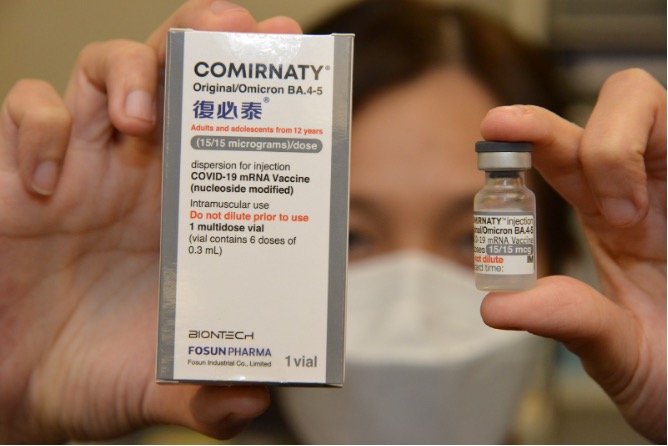 Photo 1:Comirnaty bivalent(Original/ Omicron BA.4-5)vaccine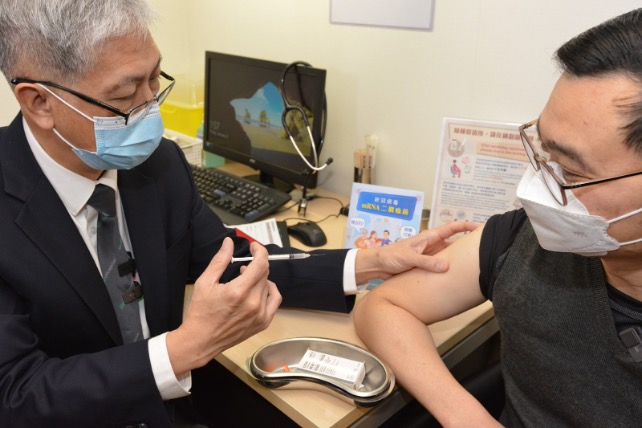 Photo 2: On January 6, 2023, the self-paid vaccination service of Comirnaty bivalent vaccine officially provided in Hong Kong
In December 2022,Comirnaty bivalent vaccinewas officially registered as a pharmaceutical product by the Health Bureau of Hong Kong SAR, which is equivalent to a Biologics License Application and was available as a booster dose for individuals 12 years and older. Comirnaty bivalent vaccine, whichan effective deal with Omicron sub-lineages,is an iteration and supplement to the Comirnaty, a monovalent COVID-19 mRNA vaccine (BNT162b2) which is already in the market.The Comirnaty bivalent vaccine contains 15-µg of mRNA encoding for the spike-protein of the wild-type of SARS-CoV-2 and 15-µg of mRNA encoding for the spike protein of the Omicron BA.4/BA.5 sub-lineages of SARS-CoV-2.
Clinical data from an ongoing Phase 2/3 trialdemonstrated a robust neutralizing immune response one month after a booster dose of theComirnaty bivalent vaccine. One month after a booster dose of the bivalent vaccine, Omicron BA.4/BA.5-neutralizing antibody titers increased 13.2-fold from pre-booster levels in adults older than 55 years of age and 9.5-fold in adults 18 to 55 years of age. These results suggest that a booster dose of the bivalent vaccine may induce a higher level of protection against the Omicron BA.4 and BA.5 sub-lineages than the monovalent COVID-19 vaccine.
In addition, as the Omicron BA.4/BA.5 subseries variant virus (including BA.4.6, BA.2.75.2, BQ.1.1 and XBB.1) that is currently raging in Hong Kong SAR and many Asian countries and regions, the Comirnaty bivalent vaccine produced a higher immune response comparing with themonovalent COVID-19 vaccine. The safety and tolerance of the two vaccines were similar.An analysisof the antibody response of Comirnaty bivalent vaccine to the new substrain of Omicron virus showed that after inoculation with Comirnaty bivalent vaccine, the titers of neutralizing antibodies against BQ.1.1 and XBB.1 increased respectively by 8.7 fold and 4.8 fold.
As the Chinese Mainland reopens its border with Hong Kong SAR, going to Hong Kong to get the mRNA COVID-19 vaccineCOMIRNATY®will become a new choice for the public to safeguard themselves from the pandemic. On January 6, 2023, Fosun Health officially opened the appointment window for Comirnaty bivalent vaccine in Hong Kong SAR. Cooperated with JD health, Meituan, Ali health, Baidu health, WeDoctor and Chunyi Doctor, users in need can make online appointments through any of the above platforms. After the appointment, they can go to Hong Kong SAR to gettheComirnaty bivalent vaccineat their own expense. As the first service platform of the mRNA COVID-19 vaccineCOMIRNATY®in Mainland China, Fosun Health has reached strategic partnerships with many medical institutions and clinics in Hong Kong SAR and will provide a one-stop service for Mainland residents to get mRNA COVID-19 vaccineCOMIRNATY® in Hong Kong SAR.
In the future, Fosun Pharma will actively cooperate with the COVID-19 Vaccination Program of the Hong Kong SAR government, continue to provide Hong Kong SAR with a stable supply of vaccines, and effectively assist Hong Kong SAR to fight against the pandemic. At the same time, Fosun Pharma will steadily and orderly promote the supply and services of COVID-19 vaccines in the private market, providing more vaccine options for those in need.
***
About Fosun Pharma
Founded in 1994,Shanghai Fosun Pharmaceutical (Group) Co., Ltd.("Fosun Pharma"; stock code: 600196. SH, 02196. HK) is a global innovation-driven pharmaceutical and healthcare industry group deep-rooted in China. Fosun Pharma directly operates businesses including pharmaceutical manufacturing, medical devices, medical diagnosis, and healthcare services. As a shareholder of Sinopharm Co., Ltd., Fosun Pharma expands its areas in the pharmaceutical distribution and retail business.
Fosun Pharma is patient-centered and clinical needs-oriented. The company enriches its innovative product pipeline through diversified and multi-level cooperation models such as independent research and development, cooperative development, license-in, and in-depth incubation. Fosun Pharma has formed technological platforms for innovative small molecule drugs, antibody drugs, and cell therapy with a focus on key disease areas including oncology and immunomodulation, metabolism and digestive system, as well as central nervous system. Fosun Pharma also vigorously explores cutting-edge technologies, such as RNA, gene therapy, ADC and PROTAC, to enhance its innovation capabilities.
Guided by the 4IN strategy (Innovation, Internationalization, Intelligentization, and Integration), Fosun Pharma will uphold the development model of "innovation transformation, integrated operation, and steady growth", with the mission of creating shareholder values through strengthening its independent R&D and external cooperation and enriching its product pipelines, as well as promoting the global networks and enhancing operational efficiency. Fosun Pharma will actively promote the digital and physical business layout in the pharmaceutical and healthcare industry and is committed to becoming a first-class enterprise in the global medical and health market.
For more information, please visit our official website:www.fosunpharma.com.
Forward-looking Statements of Fosun Pharma
This press release contains "forward-looking statements" of Fosun Pharma. These forward-looking statements may include, but may not be limited to, statements concerning: Fosun Pharma's efforts to combat COVID-19; the collaboration between Fosun Pharma and BioNTech to develop a potential COVID-19 vaccine; our expectations regarding the potential characteristics of BNT162b2 in our clinical trial and/or in commercial use based on data observations to date; the nature of the clinical data, which is subject to ongoing peer review, regulatory review and market interpretation; the timing for submission of data for, or receipt of, any marketing approval or emergency use authorization; our contemplated shipping and storage plan; and if approved, the ability of BioNTech and Fosun Pharma to supply the quantities of BNT162b2 to meet market demands, including our production estimates for 2022. Any forward-looking statements in this press release are based on Fosun Pharma's current expectations and beliefs of future events, and are subject to a number of risks and uncertainties that could cause actual results to differ materially and adversely from those set forth in or implied by such forward-looking statements. These risks and uncertainties include, but are not limited to: the uncertainties inherent in research and development, including the ability to meet the predefined endpoints in clinical trials, commencement and/or completion dates for clinical trials, regulatory submission dates, regulatory approval dates and/or launch dates, as well as risks associated with clinical data, including the possibility of unfavorable new clinical trial data and further analyses of existing clinical trial data; the ability to produce comparable clinical or other results, including our stated rate of vaccine effectiveness and safety and tolerability profile observed to date, in the remainder of the trial or in larger, more diverse populations upon commercialization; the risk that more widespread use of the vaccine will lead to new information about efficacy, safety, or other developments, including the risk of additional adverse reactions, some of which may be serious; whether and when any other biologics license and/or emergency use authorization applications may be filed in particular jurisdictions for BNT162b2 or any other potential vaccine candidates; whether and when any applications that may be pending or filed for BNT162b2 may be approved by particular regulatory authorities, which will depend on myriad factors, including making a determination as to whether the vaccine's benefits outweigh its known risks and determination of the vaccine's efficacy; whether the conditions set forth by particular regulatory authorities for conditional approvals could be satisfied on a timely basis; whether and when production facility may be certified or verified by particular regulatory authorities; disruptions in the relationships between us and our collaboration partners or third-party suppliers; risks related to the availability of raw materials to manufacture a vaccine; whether BioNTech's manufacturing capacity is commensurate with the demand for our vaccine; disruptions in the manufacturing stability; challenges related to our vaccine's ultra-low temperature shipping and storage; whether and when additional supply agreements will be reached and other potential difficulties.
The information contained in this release is as of January 6, 2023. Fosun Pharma assumes no obligation to update forward-looking statements contained in this release as the result of new information or future events or developments.
A further description of risks and uncertainties can be found in Fosun Pharma's Annual Report for the fiscal year ended December 31, 2021, and Interim Report for the six months ended June 30, 2022, including in the section thereof captioned "Potential Risks", all of which are filed with The Stock Exchange of Hong Kong Limited and the Shanghai Stock Exchange and available at www.hkexnews.hk, www.sse.com.cn and www.fosunpharma.com.