Suqian Zhongwu Hospital was founded in October 2002, and is now a Grade II general hospital. The hospital is located in No. 86 Xiamen Road of the city, the southwest side of Yiwu Shopping Mall, opposite to Qinghua Middle School, 2 km away from the city long-distance passenger transport station in the north and 3 km away from the central blood station. On the east and west side of the hospital are urban trunk development road and People's Avenue respectively, so the traffic is convenient. Zhongwu hospital is the only large-scale comprehensive medical institution in the China National Economic and Technical Development Zone in Suqian City, an important social undertaking supporting facility covering about 200 square kilometers. Zhongwu Hospital was registered in the Municipal Industrial and Commercial Bureau with the registered capital of 17.5 million yuan. It is for-profit medical institution. The business competent authority is the Municipal Health and Family Planning Commission, and the territorial jurisdiction is Economic and Technological Development Zone of the city.
Zhongwu Hospital covers an area of 80 acres and a construction area of 28,668 square meters; it has 550 existing beds and 646 employees, of which there are 570 medical employees. Among the medical employees, 15 ones have a principal senior title and 32 ones have a deputy senior title; there are 38 physicians. It possesses Internal Medicine, Surgery, Emergency Department, Department of Gynecology and Obstetrics, Pediatrics, Department of Infectious Diseases, Vascular and Interventional Radiology, ICU, Ophthalmology and Otolaryngology, Dermatology, Blood Dialysis Center, Endoscopy Center, Extracorporeal Lithotripsy Center and other clinical specialized departments. Department of Gynecology and Obstetrics, Department of Cardiology, Interventional Radiology, Department of Orthopedics, Digestive Department, Urological Department, Department of General Surgery and Department of Ophthalmology are key specialized departments of this hospital with strong technologies and excellent equipment. The medical technical sections include Clinical Laboratory, Department of Radiology, Department of Ultrasound, ECG, Department of Pathology, Disinfection Supply Center, Ultrasonic Focusing Knife Treatment Room and so on.
In 2015, the number of outpatients reached 264,800, the number of patients discharged from the hospital reached 21,400, the turnover reached 206 million and the number of annual operations reached 6,000. The Department of Gynecology and Obstetrics, Department of Orthopedics, Department of Ophthalmology and Digestive Department are the key specialized departments of the hospital with relatively strong competitiveness in the locality. As for the disciplinary development direction, it will be developed into a tertiary general hospital with distinctive characteristics in tumor treatment within the next five years.

Details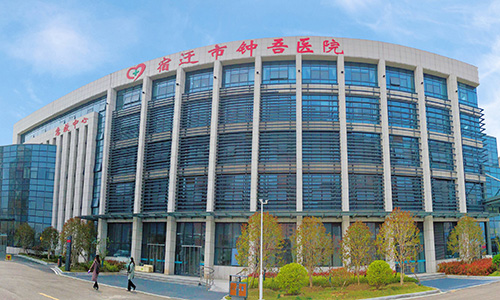 Introduction to key departments: featured departments
Department of Gastroenterology
Established after the secondary division of sections in October 2012, the Department of Gastroenterology is an independent section with wards of Digestive Department (55 authorized beds, including 3 ones in the emergency room), the endoscopy room (including cleaning center) of 350 square meters and a clinic. It has 27 medical employees, of which 2 ones have a senior title, 4 ones have a medium title and 5 ones are chief physicians. Among them, there is a deputy chairman and four members of the Digestive Diseases Specialized Committee of Suqian Medical Association and one expert enjoys national subsidies.
Pediatrics
After 10 years of development and construction, the Pediatrics of Zhongwu Hospital has become the largest specialized department in the pediatric field of Suqian with the strong technical force, advanced equipment and complete functions and the key section of Zhongwu Hospital.
Be good at the diagnosis and treatment of pediatric common diseases and frequently-occurring diseases, such as infantile pneumonia, enteritis, encephalitis, diseases in the blood system and other systems and other diseases; the diagnosis and treatment of neonatal common diseases and frequently-occurring diseases, such as neonatal jaundice, neonatal sepsis, neonatal pneumonia, neonatal anoxic ischemic encephalopathy and other diseases. The new items include neonatal total intravenous nutrition, "PS" application and neonatal hyperbaric oxygen treatment.
There is the emergency department, clinic and wards in the Pediatrics. The wards are divided into common inpatient wards and neonatal nursing wards with a total of 66 beds. It has many specialties, such as pediatric respiration, pediatric digestion, pediatric nerve, pediatric cardiovascular diseases, pediatric kidney disease, infants and child care.
Department of Orthopedics
The Department of Orthopedics of Zhongwu Hospital, Suqian City is a key and featured section of Zhongwu Hospital, Suqian City. With the strong professional technical force, it has 2 chief physicians, 2 deputy chief physicians, 4 physicians and 4 resident physicians.
With surgical microscopes, arthroscope, CPM instruments, large-scale C-shaped arms and orthopaedic special operation beds, the Department of Orthopedics cuts tumors in limbs and pelvis outside the mesooecium and adopts inactivation, re-plantation and allogeneic bone transplantation and other methods for treatment, greatly reducing the tumor recurrence rate and amputation rate.
Chief Physician Zhang Changhong, the Section Director, Chief Physician Qian Zengjie, the Business President and Deputy Chief Physicians Tian Yubao and Xu Changbin all have worked in the department of orthopedics for over 20 years and been experts with rich clinical experience and a strong ability to teach and research. The Department of Orthopedics has reached the leading level in Suqian City in spinal surgery, trauma surgery, joint surgery, hand microsurgery and other fields and finishes over 1,000 operations every year.
Department of Gynecology and Obstetrics
The Department of Obstetrics and Gynecology of Zhongwu Hospital is the key clinical specialized department. Under the leadership of Chairman Gong Yuan, a discipline leader and Section Director Zhi Hui, it has enjoyed a good reputation in the urban medical field with "noble medical ethics and superb medical skills" over the years. At the same time, it's also trusted and well received by the vast number of people. It possesses strong technical forces, of which "painless childbirth, family planning technology, sound child rearing, minimal invasion of womb, laparoscope, exenteration of total pelvis, vaginal hysterectomy and pelvic floor reconstruction" and other technologies all reach the industrial leading level in the city. It has been repeatedly rated as "Advanced Section" of the hospital, "Newly-screened" Advanced Unit of the Municipal Health Bureau, The First Batch of Key Specialized Departments in the city, Women's Civilization Post in the city and Neonatal Disease Screening Advanced Unit. It has repeatedly published papers in publications above the province, of which "Trans-vaginal Hysterectomy TVH" once won the second prize of scientific and technological progress, "Gynecologic Laparoscopic Surgery (suspended laparoscopic surgery)" won the second prize of scientific and technological progress. etc.
Introduction to experts in Suqian Zhongwu Hospital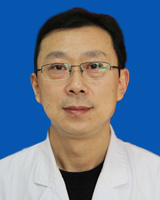 Tian Yubao
Deputy Chief Physician
He has engaged in the department of orthopedics clinically for more than 20 years. With rich clinical and teaching experience, he once engaged in advanced studies in the Department of Orthopedics of Beijing Armed Police Corps Hospital and Shanghai East Hospital successively. He has a very strong ability to diagnose and cure orthopedic diseases, becomes especially deep in the aspect of trauma orthopedics and is good at diagnosing and curing various difficult orthopedic diseases combining traditional Chinese medicine and Western medicine.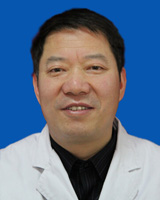 Zhu Rui
Chief Physician
He was once the Deputy Chief Physician of the People's Hospital in Suqian City and is the member of the Ophthalmology Specialized Committee of Suqian Medical Association, a member of the Medical Accident Technical Identification Experts' Group of Suqian Medical Association and Standing Member of the Editorial Board of Chinese Journal of Modern Ophthalmology. Having engaged in clinical work in the department of ophthalmology for nearly 30 years, he has rich experience in diagnosis and treatment of all kinds of difficult ophthalmic diseases and is especially good at diagnosing and treating intractable uveitis, glaucoma and difficult eye ground diseases. He first adopts "One Needle-type Re-pass Therapy" to treat neonatal dacrocystitis, achieving significant effects and being widely praised.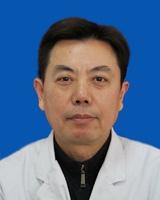 Zhao Zhihe
Deputy Chief Physician
He is Chairman of the Department of Ophthalmology of Suqian Medical Association, a member of the Experts' Group of the Municipal Working Ability Appraisal Committee, Forensic Consultant of the Municipal Public Security Bureau and a member of the Medical Accident Technical Identification Experts' Group of Suqian Medical Association. Having had clinical working experience in the department of ophthalmology for 30 years, he is familiar with the trend of preventing and treating common eye disease at home and abroad and good at the surgical treatment of common eye diseases, such as cataracts, glaucoma and ocular plastics. Among them, the research on the treatment of lacrimal system diseases and intractable corneal ulcer surgery is currently at the leading level in Suqian.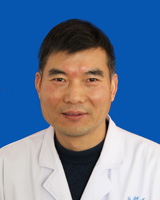 Hui Benjun
Deputy Chief Physician
He specializes in chemoembolization of tumor, tumor particle implantation, tumor ablation, lumen stenosis sacculus dilation, stent implantation and bleeding endovascular embolization. He once served as the Head of the Intervention Group of the Department of Radiology for 10 years and attended nearly 50 national, provincial and municipal exchanges. Now he serves as the member of the Jiangsu Provincial Tumor Intervention Committee and Chairman of the Interventional Radiology Branch of Suqian Medical Association.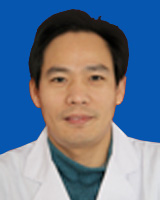 Cheng Chunqi
Deputy Chief Physician
He can independently complete the interventional treatment of the congenital heart disease, the interventional treatment of the acute myocardial infarction, percutaneous coronary angiography and interventional treatment, temporary pacemaker implantation, and cardiac electrophysiological examination and specializes in coronary disease, hypertension, arrhythmia and heart failure drug treatment.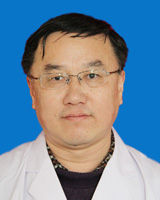 Cheng Yong
Chief Physician
He is good at the diagnosis and treatment of hypertension, heart failure and severe arrhythmia and coronary disease, first develops the installation of the temporary pacemaker and buried pacemaker, cardiac electrophysiological examination, radiofrequency catheter ablation of ventricular tachycardia, coronary angiography and interventional treatment and congenital heart interventional occlusion in the locality, completing over 3,000 operations. He sets up the green channel of interventional treatment for emergency patients with acute myocardial infarction. The rescue success rate of patients with acute myocardial infarction reaches 98.2%, being at the leading domestic level.
Xu Min
Deputy Chief Physician
He specializes in the diagnosis and treatment of acute and chronic gastritis, acute and chronic pancreatitis, gastroesophageal reflux disease and other difficult diseases. He skillfully masters the diagnosis and treatment directly under the electronic gastrointestinal endoscopy and is good at esophagus stent placement under the endoscope, high frequency electric resection of gastrointestinal polyps under the endoscope, dilation of anastomotic stricture of esophagus, removal of a foreign matter under the endoscope, endoscopic hemostasis, treatment of esophageal varices with ligation and curing agent, gastrointestinal tract incipient tumor, precancerous lesions by endoscopic mucosal resection, endoscopic multi-band mucosectomy (MBM), ESD, ERCP+EST, endoscopic ultrasonography and other high technologies.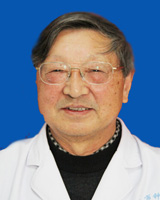 Liu Pan
Chief Physician
Chief Physician Liu Pan is the only expert of digestive diseases in Suqian City enjoying special allowances issued by the State Council. As a professional expert of gastrointestinal diseases, he is very deep in the diagnosis and treatment of gastrointestinal diseases and especially good at the treatment of acute and chronic gastroenteritis, gastric ulcer, duodenal ulcer, hemorrhage of digestive tract, inflammatory bowel diseases and other diseases.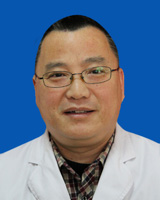 Zhang Changhong
Chief Physician
He specializes in spinal surgery and joint surgery and has unique opinions in the treatment of cervical spondylosis, lumbar disc herniation, lumbar spondylolisthesis, lumbar scoliosis, spinal tumor, spinal tuberculosis, spinal fractures, knee and hip artificial joint replacement, intra-articular fractures, joint tumor, joint tuberculosis and other diseases.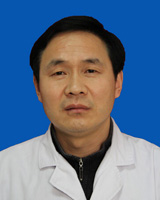 Qian Zengjie
Deputy Business President, Chief Physician
Qian Zengjie, Deputy Chairman of Suqian Orthopedic Association, is expert in the fields of spine, joints, trauma and microsurgery. In particular, his skill in treating protrusion of intervertebral disc and spinal fractures with minimally invasive treatment of spinal column and internal fixation is advanced in Suqian City. He also has unique insights and the treatment experience in limb trauma, nonunion, delayed bone healing and vascular nerve injury. He takes the lead in treating femoral head necrosis and talus osteonecrosis with vascular transplantation and carries out artificial joint replacement in small incision in hospitals of the same level in Suqian City, achieving good results.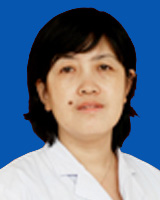 Zhi Hui
Deputy Chief Physician
She is expert in treating infertility, gynecological tumor, endometriosis and pathological obstetrics; she is good at the gynecological application of peritoneoscope and hysteroscope, and she is especially good at dealing with dystocia and pathological obstetrics.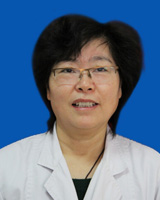 Gong Yuan
Deputy Chief Physician
She is good at treating and has rich experience in treating gynecological cancer, endometriosis, dysfunctional uterine bleeding and all kinds of gynecological endocrine diseases and obstetric complications, thus enjoying a very high reputation in Suqian. She is expert in new transvaginal hysterectomy, and her technical level is in the leading position in China.